Scammers send NFT's or Coins to private wallets.
NFT projects are so bad that people want to get rid of the digital garbage.

Unfortunately, I had to make the experience that scammers push an NFTs or tokens into the wallet. That's annoying to me. In order not to send anyone the garbage, I have created a Phantom and Metamask garbage wallet for myself. That's where every scrap, scams, garbage NFTs that nobody wants ends up.
ATTENTION: one way – everything that ends up here stays in it.
Of course, you can look at the garbage. The wallet IDs are publicly available.
You can also use the wallets for your garbage!

Phantom-Garbage-Wallet (SOL):
"AhjMXSNwvTG6zNywn58Zvh1JU3onqusBdy8diGgVL2ZW"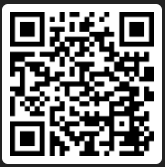 Metamask-Garbage-Wallet (ETH):
"0xb2F87F22b08B9E3068fC5eB53c9d787C8c83D266"